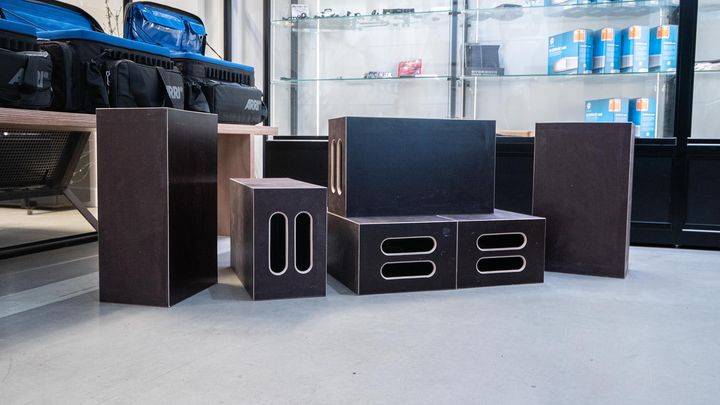 New in our store! Handmade apple boxes! 🙏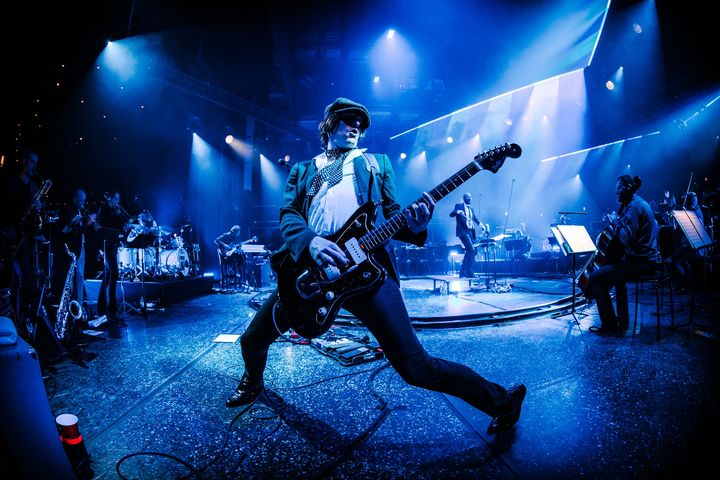 Last Saturday DI-RECT and the Residentie Orkest performed in the AFAS Circustheater in Scheveningen. Great that we were able to be part of this again! 🙌 📸 by Nathan Reinds!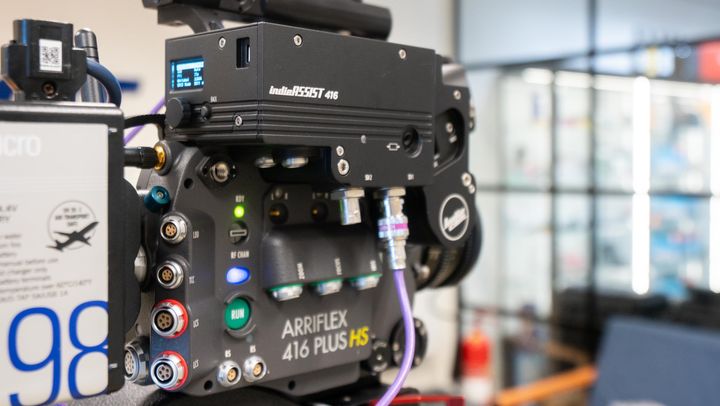 The IndieASSIST 416 is a new HD video assist for the ARRIFLEX 416 Plus film camera. It provides exceptional image quality for everyone on set, allowing them to judge images far better than before. The system is mounted on the ARRIFLEX and is also powered internally from the camera. Send us a message if you want to know more! ☝️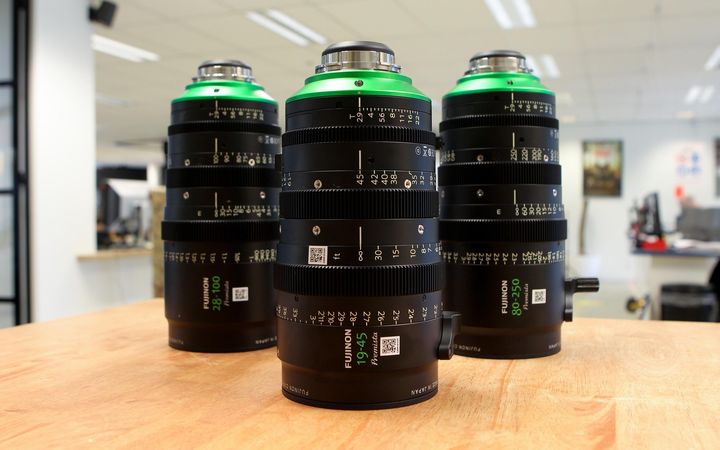 The Fujinon Premista lens family is now complete! 🙏 For more information about this new lens (the 19-45mm) please check out our website -> bit.ly/2Rmv6q9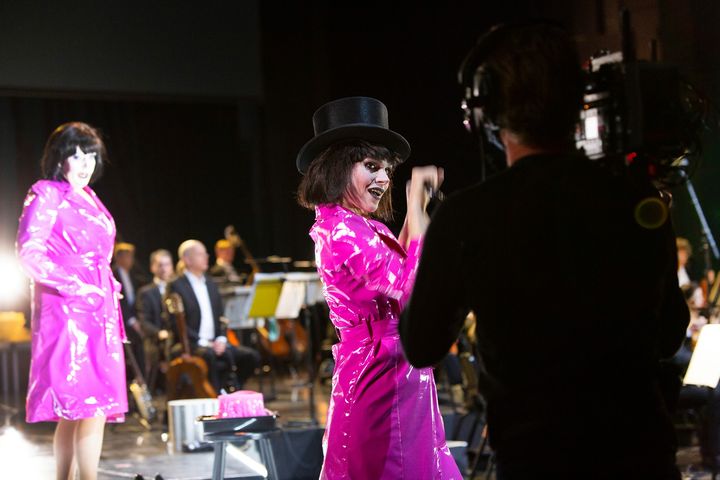 ''Kurt Weill: The Seven Deadly Sins'' was live streamed last week on the Opera Forward Festival and the website of the Dutch National Opera. It's great to see how these online performances are getting better and better! We provided all the essential equipment for this performance, including the Sony PMW-F55, Atlas Orion Anamorphic lenses and the Ereca CAM RACER for the Multicam. Thanks to De Nationale Opera - Dutch National Opera, Sanne Peper, Marc de Meijer, Gregor Meerman, Josje van Erkel and Ola Mafaalani!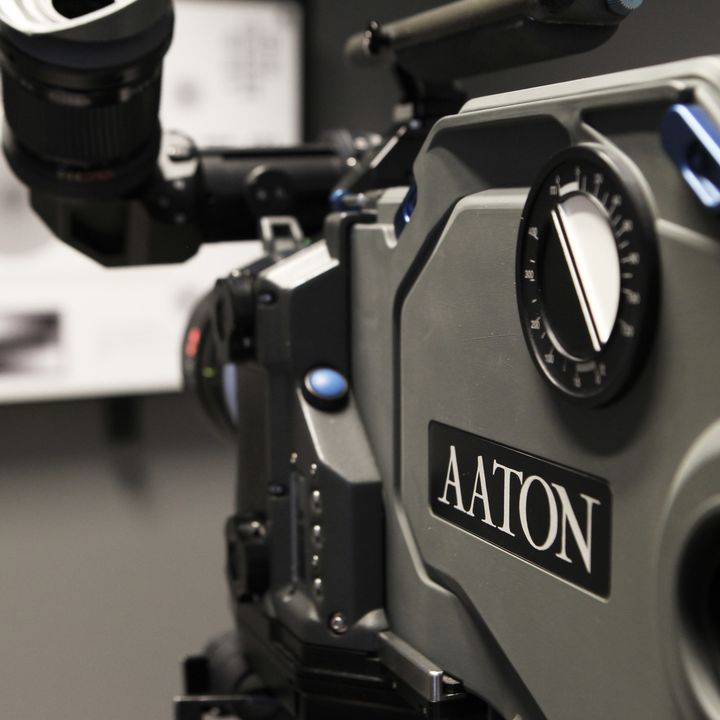 We are very excited to announce another superb addition to our pool of film cameras, the Aaton Digital PENELOPE! In excellent condition, this camera is silent, lightweight, easy to use handheld and offers sync-sound and, crucially in this digital age, a timecode option. Thanks to the possibility of switching between 3-perf and 2-perf, this is a great affordable option if you would like to shoot on 35mm. Check out our product page [bit.ly/3bRUqvZ] for more info. If you'd like to familiarize yourself with shooting on 35mm (or 16mm) cameras we offer a great and comprehensive workshop as well. For more information, check out [bit.ly/2OHHEHt]!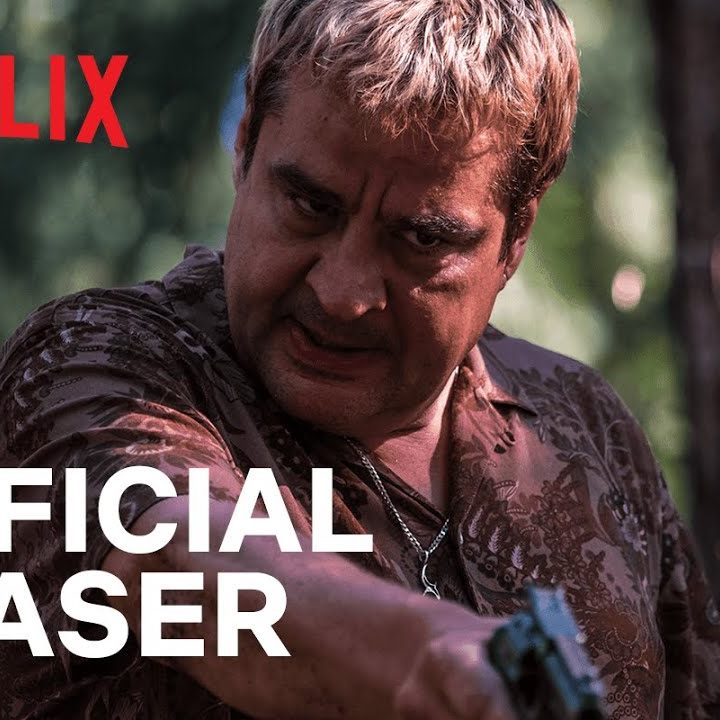 Check out the official teaser of Ferry. Soon available on Netflix! Shot on the Sony Venice with ARRI Master Anamorphic lenses (from Camalot België)!🍿 🎥 by Menno Mans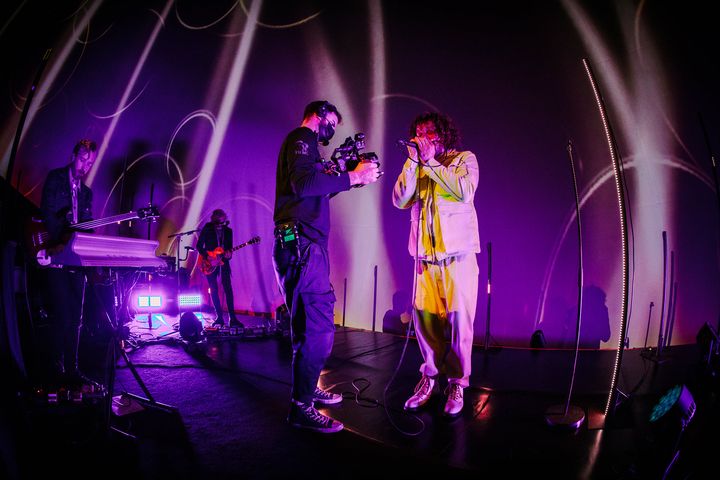 Last Friday DI-RECT performed in the Omniversum in The Hague. They played on a stage with specially made visuals that were projected on a 180º screen. Shot on multiple cameras. With provided 3 (lightweight handheld) Sony FX6's with Sigma Cine Prime lenses. Photos by Nathan Reinds. Special thanks to Tim van der Zalm, Joost Laarakker and DI-RECT!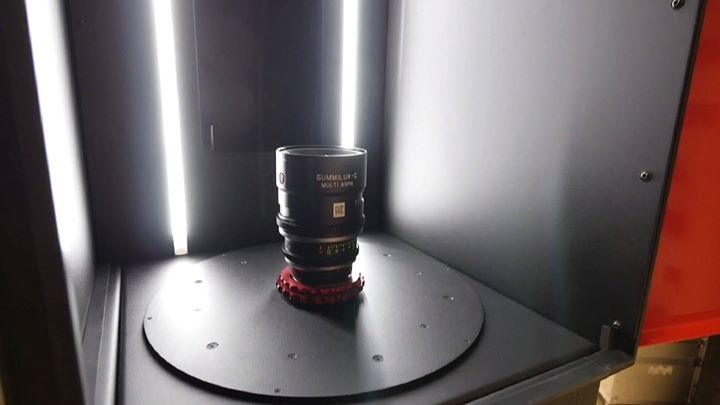 Our latest tool is the TRACIS Lens Scanner, which uses state-of-the-art machine vision to inspect the surfaces of our lenses in incredible high resolution. The Scanner allows us to track every element inside the lens and even the outside housing, over the lifetime of the lens, providing our clients and ourselves with an impartial and certified assessment. Thanks to powerful cloud computing, a scan takes just a minute to complete and registers any and all scratches, hairs, dust and fingerprints before a job. After returning from a shoot, the Scanner can highlight any changes to the state of the lens, eliminating judgement calls and difficult conversations. Check out tracis.io for more information!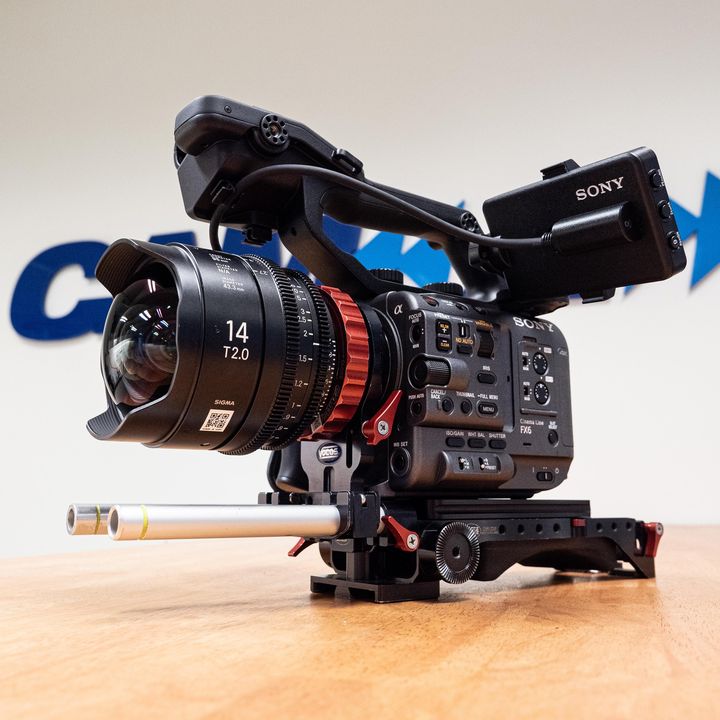 Welcome, Sony FX6! This is why he is awesome: - 4K 10.2 Full-Frame sensor. - Compact and lightweight body design for on-the-go shooting. - Ultra-high sensitivity with ISO expandable up to 409,600. - 15+ stops of dynamic range. - S-Cinetone look profile, also used in FX9. - Recording up to 4K 120p / HD 240p, 10-bit 4:2:2 color depth in full-frame. - Support for up to 12G-SDI and 4K at up to 60p 16-bit SDI RAW output. - Compatible with E and PL mount lenses. ⏩ Check out this camera on our website -> bit.ly/2XAbOgw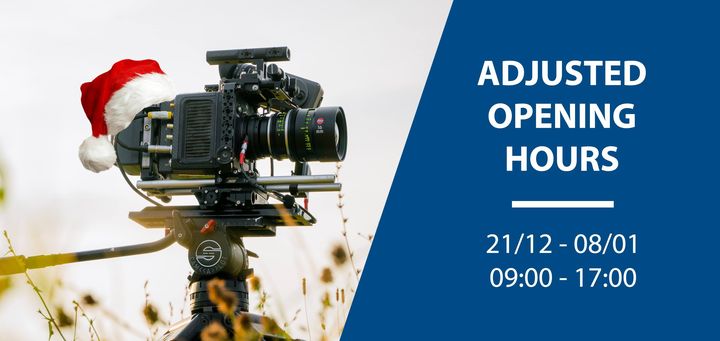 Merry Christmas & we wish you all the best for the new year! 🎄🎆 - ADJUSTED OPENING HOURS - DECEMBER 21 - JANUARY 8: 09:00 - 17:00 DECEMBER 24: 09:00 - 16:00 DECEMBER 25: CLOSED DECEMBER 31: 09:00 - 16:00 JANUARY 1: CLOSED We will let you know if we will be going back to our regular opening hours after the 8th of January. Stay safe! And if you have any questions about coming to our office, please send us a message or call us.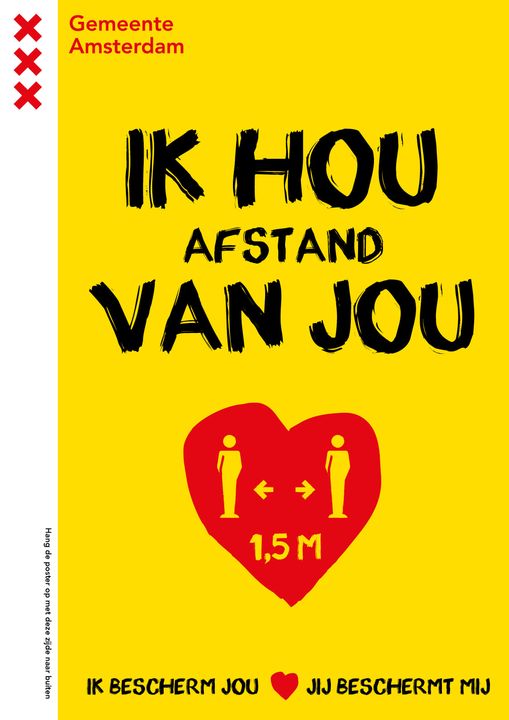 Starting from the 15th of December, the Dutch government has announced updated Covid-19 regulations that will stay into effect until the 19th of January. We have updated our current guidelines for visiting our office: -In order to limit our capacity, visits will be strictly on appointment only, please call or e-mail ahead before stopping by; -A face mask is compulsory inside our entire office; -One person per testbay is strictly enforced, no exceptions; -Do not visit our office when you have (even limited) symptoms of illness, but stay home; -Our kitchen is closed; -And of course, please keep 1.5m distance at all time and disinfect your hands before entering the office (and as often as you can during the day) If you have any questions about coming to the office, your shoot during the lockdown, or anything else, please call our office or send us an email!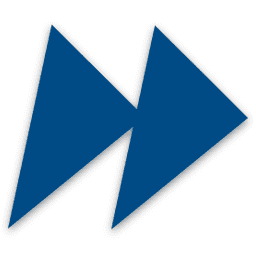 Let us introduce to you to the lens coverage and camera comparison tool created by CVP. This tool is a database to quickly show how different lenses will cover different camera - or to compare coverage of different cameras using the same lens. Check it out here! 👇 If you have any suggestions or improvements to note, please let us know. The tool is always developing!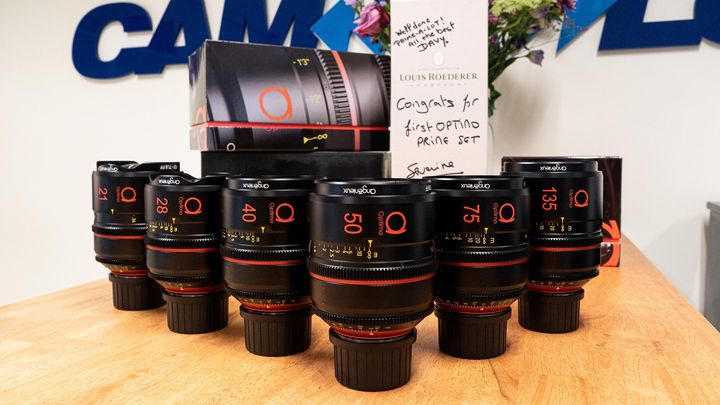 We are honoured and excited to be the first European rental house to have received the Angenieux Optimo Primes. At the moment the set consists of 6 lenses and they are all designed to be incredibly compact and lightweight, all of them at a fast T1.8, with Optimo-class mechanics and feel that embodies the legendary Angenieux Lenses look. The lenses provide meta data (Cooke-I, LDS) and unique user-features such as replaceable iris blade unit, internal glass optical element and rear filter. Check out more specs on our website -> bit.ly/33zc0A5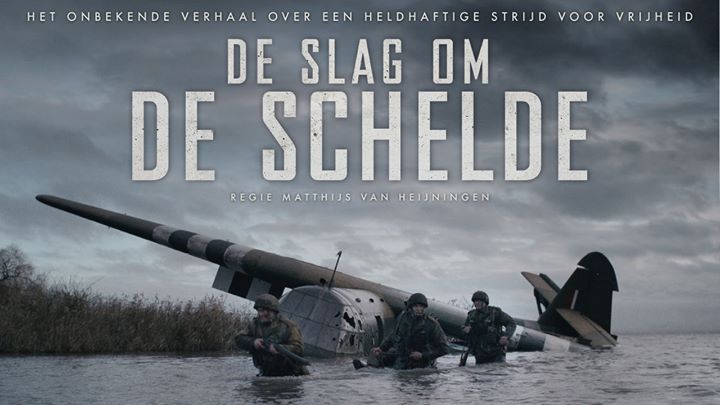 In cinemas from the 17th of December! Shot on the ARRI Alexa Mini LF with Cinescope Leica-R and Angenieux Optimo Ultra 12x FF lenses. All by Camalot België! 🎥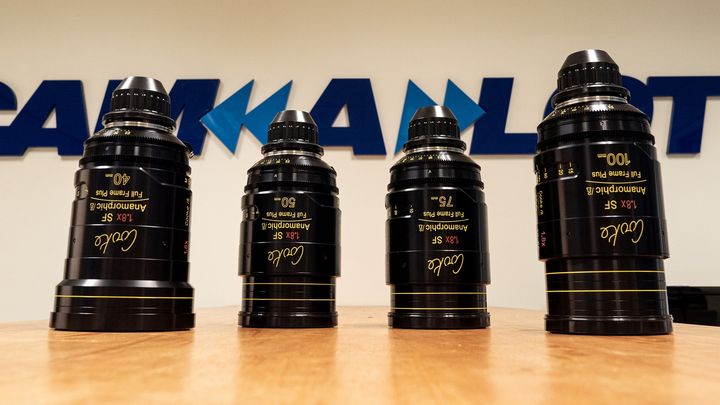 Let us introduce to you these beasts that just arrived in the office: the Cooke 1.8x Anamorphic Full Frame Special Flare Lenses (Set of 4). The lenses are ready for large format productions with anamorphic characteristics, including flare and oval bokeh. Coverage circle covers a full 24 x 36 still size sensor with 1.8 squeeze. Shoot at 2.7:1 and you have all the available frame and 100% of the pixels. For now this lens set consists of 4 lenses. More information please check out our website or contact us -> bit.ly/36OLrYy
Looking forward to this! Shot on the ARRI Alexa Mini LF with Cinescope Leica-R and Angenieux Optimo Ultra 12x FF lenses. All by Camalot België! 🎥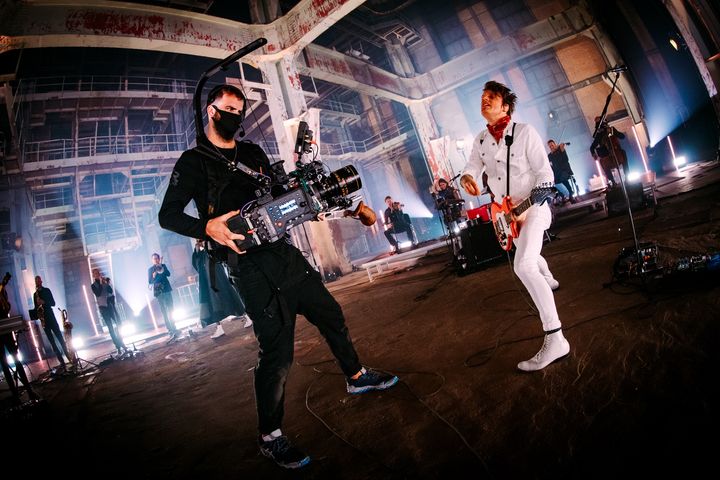 Last Saturday DI-RECT performed in the Electriciteitsfabriek in The Hague. During this livestream event they released their new album ''Wild Hearts''. Shot on the ARRI Alexa XT with Atlas Orion Anamorphic and Angenieux Optimo Anamorphic Zoom lenses. Special thanks to Tim van der Smet, Joost Laarakkers and DI-RECT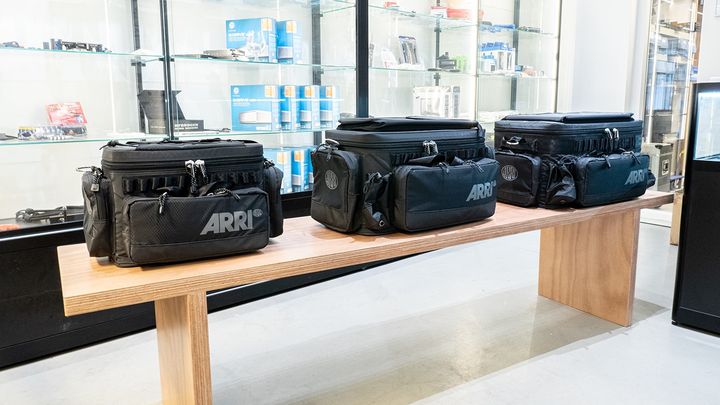 Back in stock! ARRI bags from Vocas. Available in three different sizes (small, medium and large).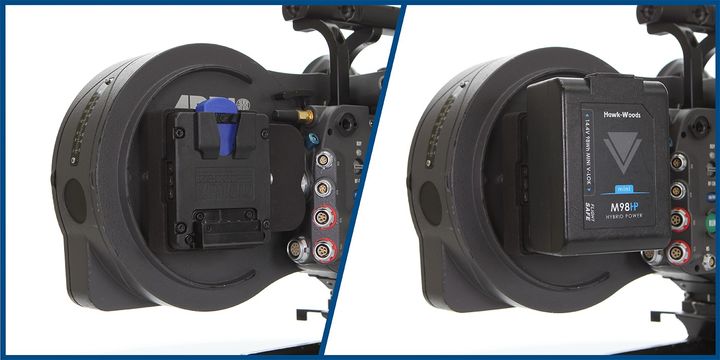 This is the standard for using the ARRIFLEX 416 with an additional power supply. Our friends from @elokuvakonepaja were able to create an adapter for our ARRIFLEX 416's so that it can used with an extra battery. No more fiddling with adapter plates and cables. The adapter changes the volt from 12 to 26 and it comes with a D-Tap and Lemo 2pin port on the side. In the future this will also become available for the ARRIFLEX 235 and the ARRICAM LT. We'll keep you updated!